es6 Ceiling Fan: Black
is rated out of
5
by
15
.
Features
Diameter options of 60, 72, and 84 inches
Max slope of 33 degrees with universal mount
Easy-to-install design attaches to standard fan-rated junction box
Suitable for indoor and covered outdoor use in inland areas
Seamlessly integrated optional LED kit that adjusts from warm to daylight
Easy installation to flat and sloped ceilings as low as 9 feet (2.7 meters) and up to 36 degree slope
WARNING! es6 fans with a ceiling height selection greater than 14 feet require a separate downrod purchase for proper installation. Additional downrods are located in relatedd products.
Featured Article: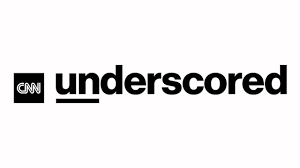 es6
Big Ass Fans' legacy of handcrafting superior airflow products with premium materials and advanced technology continues with the es6 smart ceiling fan. Its lightweight, contemporary design comes in two diameter and finish options, offering smooth, stylish performance backed by the industry's most robust safety features.
Premium Pedigree
An inspired blend of the award-winning design and functionality of our popular Essence and i6 ceiling fans, es6 lets you experience Big Ass Fans' groundbreaking engineering and cutting-edge technology in more spaces than ever.
Sleek, modern design supported by the latest smart home controls and integrations
Efficient, whisper-quiet airflow for year-round comfort and energy savings
Neodymium permanent-magnet motor for smooth, enduring performance
Chromatic Uplight
Big Ass Fans is proud to introduce Chromatic Uplight, the most versatile fan lighting system ever created. Now available as an add-on for all sizes of indoor es6 fans, Chromatic Uplight features a full range of LED color options, soft or bright white, and a dimmable night light.
Dimmable night light with seven color options available through the mobile app
16 dimmable settings and two color temperatures (2,700K and 4,000K )
LED output of 1,845 lumens with efficiency rated up to 94.8 lumens per watt

Lighten the Mood

For the perfect illuminating touch, es6's seamlessly integrated optional LED casts your comfort in the best possible light with advanced features like adjustable color temperature and motion sensing.

16 brightness levels and two color temperatures (2,700 and 4,000 K)
LED output of 1,770 lumens with efficiency rated up to 76.2 lumens per watt
Mobile app control offers Auto mode and Dim to Warm functionality

Next-Level Control

With es6, you'll enjoy as much convenience as you do comfort. The fan's Bluetooth remote and mobile app make comfort possible from anywhere in your space, while integrated motion sensing effortlessly maintains perfect conditions.

Bluetooth point-anywhere remote with magnetic wall holder or fixed mounting plate
Intuitive mobile app control with automated preference settings and special operational modes
Hands-free control with infrared motion sensor and voice activation through Amazon Alexa and Google Assistant

Never Compromise on Safety

Big Ass residential and commercial fans are treated to the same rigorous testing and attention to safety that defines our large-diameter industrial line. We've backed es6 with the industry's most robust safety features to ensure balanced operation that's always safe and secure.

Handcrafted from premium materials and tested in our dedicated research lab
Airfoil tilt restrictors and corrosion-resistant bearings
Restrictor ball and optional guy wires provide redundant security for mount and fan assembly
Rated

1

out of

5
by
Darren
from
Very disappointed
I bought the ES6 for my covered patio. I waited a month to get the fan and was very excited when it arrived. I had a professional electrician install the fan the day after it arrived. After it was installed it became clear that I was not going to keep this fan. First off the light would not work. Second problem was when ramping up the speed the fan became very unstable, it was badly out of balance. I bought the fan from my local hardware store so I took it back immediately. I'm not giving up on BAF. I also bought a directional fan from BAF and I have high hopes for that fan.
Date published: 2023-08-05
Rated

2

out of

5
by
bod925
from
Down Rod Disappointment
The fan itself is nice. However, I'm very disappointed they only provide one size (20") down rod and do not give you the option to choose the 12" when purchasing. I need the 12" and now have to pay extra for it after paying several thousand for the fan itself and a longer down rod that I have no use for.
Date published: 2022-12-22
Rated

1

out of

5
by
Joe R
from
Horrible experience with two separate fans.
I purchased two of these for a new room addition. We got both installed today. One "works" as in you can connect it to the remote it came with and I was able to add it in the app. Otherwise, it wobbles terribly even at low speeds. It also does not keep a consistent speed. I am running it on speed 3 right now and it will slow down and speed up. How can I tell it is slowing down? Well it is obvious by watching the blades slow, but also because the horrible wobble gets slightly less horrible. Then it will randomly speed back up to what I assume is its correct speed of 3. The second one does not work at all other than the light. I can't pair a remote to it and I can't get it added in the app. I have tried the reset option a few times with no luck. Addtionally, I tried taking the remote from the working fan since I know that remote works and pairing it with this one and it does not pair. So now I have a $1600 useless fan up on my 16' ceiling. Additionally, I can't see anything about these two fans that justify their incredibly high cost over a similar fan that I know I can purchase for $600. So all in all, I feel incredibly stupid for having spent $3200 on two fans that wobble or don't work. I am hoping customer service helps me and I will update my review if they do, but it is frustrating to spend this amount of money, while waiting 6 weeks, just to receive one wobbly fan and one that doesn't work at all.
Date published: 2021-12-20
Rated

2

out of

5
by
obrien809
from
Below expectations
Purchased an es6 with uplight kit for my family room. While the install hardware is awesome the instructions could use a good technical review and update. My biggest issue is with the uplight. I thought it was missing a cover as the electronics were still visible following the install instructions. I requested the missing piece only to be told it would ship out in a week. After a quick email explaining why that was unsatisfactory, they shipped it out next day. My Haiku fan has an uplight with an opaque lens covering the LED components/ electronics so I figured the es6 would have the same, especially since the light kit comes in a box labeled Haiku. The top of my fan will be visible from the upstairs landing so that last thing I want to see exposed/ collecting dust is the internal components. How much trouble would it be to include a simple cover, especially for the price point f these fans. I have two other BAF fans that are great but I'm not sure if I will continue or go somewhere else after this.
Date published: 2022-03-10
Rated

4

out of

5
by
Anonymous
from
Fan works very well as expected, long ship times
Great fan, have only used so far in the winter to keep air circulating in my home, but works very well. Shipping took over a month.
Date published: 2021-11-24
Rated

5

out of

5
by
Greg30145
from
ES6 Fan
Worked out great in our pavilion. Install was easy and fan is well built and designed.
Date published: 2021-12-26
Rated

5

out of

5
by
Rocco
from
ES6 Fan very powerful and quiet
Excellent packaging made installation very easy. Fan is very powerful and extremely quiet.
Date published: 2021-12-22
Rated

5

out of

5
by
Lisa805
from
Big bad ass fan that looks great!
Love our Big Ass fan! It is more fashionable looking than I expected. We put it outside on our covered patio and it works fantastic there. I want one inside as well. Originally I balked at spending so much but it's entirely worth it and I don't know why we waited so long to order it. My only disappointment was that the colored uplight only works in the nightlight mode It's not very bright or adjustable. I would love for the uplight to have the multi color option.
Date published: 2022-01-14