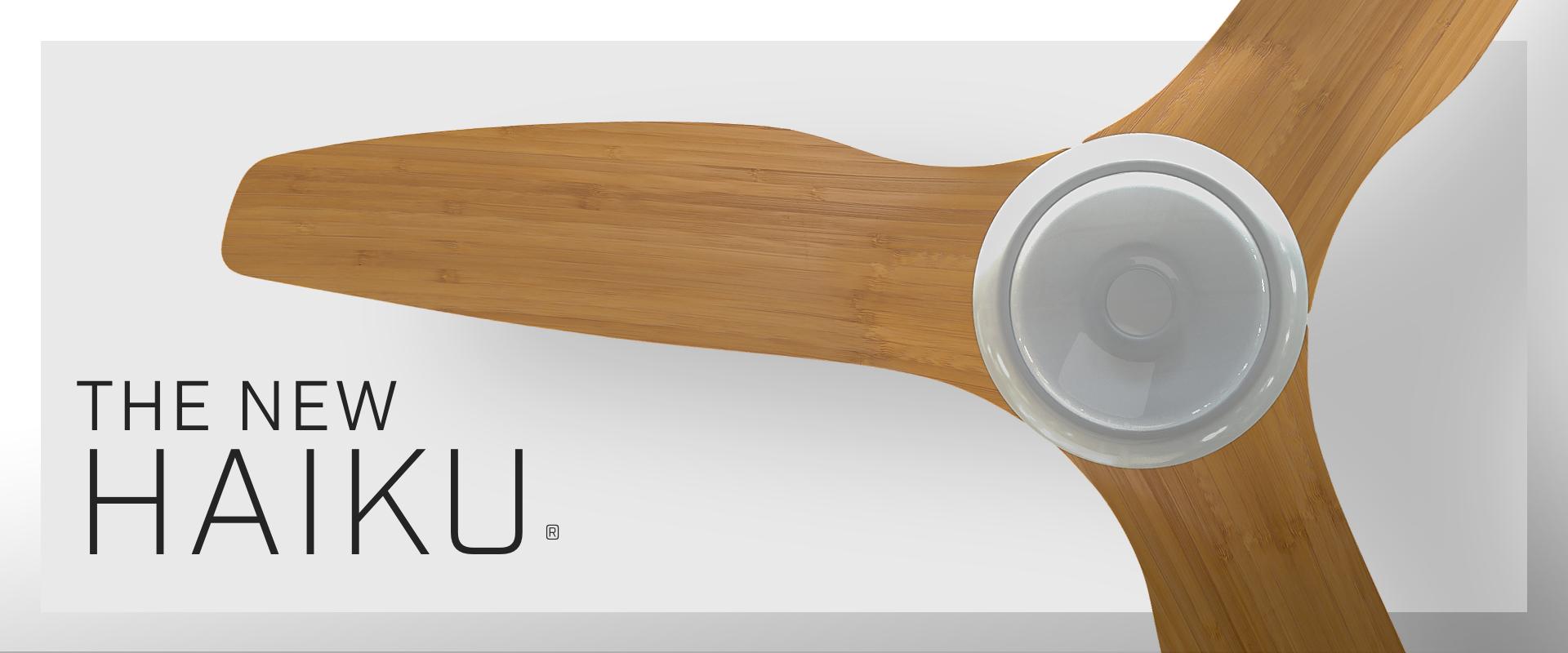 BUILD YOUR OWN HAIKU
Handcrafted with premium materials and engineered with cutting-edge smart home technology, Haiku represents the pinnacle in style and innovation for home ceiling fans. The newest generation of Haiku is now available for sale! Our flagship small fan offers a new LED downlight with color temperature shifting and over 2,000 Lumen output, the Chromatic uplight with UV-C, Bluetooth Remote standard, optional Bluetooth wired wall control, and SenseME technology on our damp-rated outdoor fans!

We can't find products matching the selection.