i6 Black
is rated out of
5
by
94
.
Diameter options of 60, 72, 84 and 96 inches
SenseMe™ technology with Bluetooth remote and mobile app control
Easy-to-install design attaches to standard fan-rated junction box (70-lb)
Standard ceiling kit options of 6", 12" and 24" available*
Max slope of 33 degrees for universal mount
Seamlessly integrated optional LED kit that adjusts from warm to daylight
Universal mount accommodates flat or sloped ceilings up to 36 degrees (flush mount models can only be installed on flat ceilings).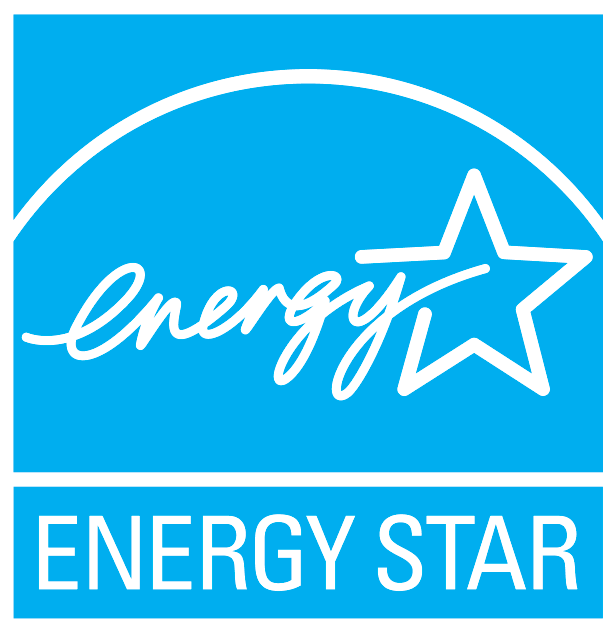 AIRFLOW INNOVATION
i6's airfoils are aerodynamically engineered for maximum airflow with minimal wind resistance or noise. The fan's patented EC motor outperforms the industry's standard DC and AC motors in torque and efficiency while running at less than a whisper level and requiring no maintenance. That ought to get your motor running.

BUILT TO LAST
Just like its industrial-sized cousins, i6 is made with premium materials and painstakingly engineered for optimum performance and durability. Aircraft-grade aluminum airfoils deliver comfort for years without corroding or sagging, while its extremely efficient motor is IPX5-rated for protection against dust and water, ensuring a long life of cooling airflow.
5-year residential indoor warranty; 3-year indoor commercial warranty

DRESSED TO IMPRESS
i6 offers more than industry-leading airflow. Its engaging design and modern convenience make this stylish fan a centerpiece for conversation and a shining example of smart home integration and energy efficiency. Standard finishes: black, white, oil-rubbed bronze and brushed aluminum. Color-customization available to match any décor. SenseME technology standard on both indoor and covered outdoor models. Energy-Star-rated performance

FIT FOR ANY SPACE
The comfort and modern aesthetic of i6 are welcome additions to almost any space, so we engineered it for versatility and convenience. Its variety of sizes and mounting options as well as an easy-to-install design offer a winning solution no matter what your space demands. 60-, 72-, and 84-inch diameter options (1.5, 1.8 and 2.1 m). Standard and flush mounts available. Installs on flat ceilings as low as eight feet (2.4m) and sloped ceilings (36 degree maximum slope). Attaches to a standard fan junction box. Available downrod extensions for tall ceilings.

Rated

1

out of

5
by
Steven
from
Buggy and clicks
Very unhappy with the bugs in the software or fan itself. Many times the light doesn't work and I have to play with the remote or switch to reset the fan power before it will work again. Also the fan clicks despite 100% accurate installation. Sad I paid so much for this and maybe I just got a bad egg.
Date published: 2021-08-20
Rated

1

out of

5
by
NotHappy
from
I6 disappointed
Vibrates and rattles on startup. Would think for the price it would be flawless and stable. Replacement is 2 weeks out on a fan that is brand new. Also, have to pay electrician another $300 to remove and install the fan. Very disappointed.
Date published: 2021-08-20
Rated

2

out of

5
by
Anonymous
from
Poor service
I ordered 2,... I've been trying to get a hold of technical service. One of the fans won't connect to the Wi-Fi to control the speed.
Date published: 2020-10-08
Rated

5

out of

5
by
Kyle B.
from
More than I planned on spending but well worth it.
We love it. Installed it on a covered 14'x19' deck and it's quiet, perfectly balanced and moves air and shines light in just the right amount. It's heavy duty and well engineered. It looks good and everyone seems to notice it.
Date published: 2021-08-30
Rated

3

out of

5
by
Kenny
from
Initial startup each time is very disapointing
Bought this unit several months ago on sale directly from the website. After installation, each time I start it up it seems to not know which direction to turn and makes loud grinding noises. Once it gets going however it straightens itself out and runs perfectly at any speed setting. Not sure if this is normal or can be fixed with a firmware upgrade? Anyway its a really nice product and other than the startup issue I'm happy with it.
Date published: 2021-08-20
Rated

4

out of

5
by
Anonymous
from
I6
Nice product, however we have the outdoor ones and I wish they where a bit more powerful. We are in Florida and it is hot! We have to leave them on the max setting to get air moving.
Date published: 2020-09-27
Rated

5

out of

5
by
Anonymous
from
Great Fan!
Amazing fan, super simple install, great instructions, and support from the BAF team. Two different apps are needed to support i6 fans and Haiku fans. Also only one fan can be controlled by a Ecobee. These two facts I figured out after my install. I hope BAF considers integration of all fans into one app platform. Overall the craftsmanship and quality of these products justifies the pricing for me. Big fan of the BAFs.
Date published: 2020-09-19
Rated

5

out of

5
by
Billy
from
I6-Amazing! Silent. Powerful. Stunning
Great fan for a modern open floor concept with tall ceilings. It's silent-but can move air at any speed you need based on the temperature. Great fan
Date published: 2021-08-20
Rated

5

out of

5
by
Anonymous
from
Exceptionally happy customer!
Absolutely wonderful customer service and absolutely beautiful fan! Perfect addition to our living room - such a statement piece!
Date published: 2020-09-20
Rated

2

out of

5
by
Anonymous
from
I6 84"
It does not blow hard or fast. It is not a knock your socks off type of fan. When you pay that much money you want something that moves air well.
Date published: 2020-09-11
Rated

5

out of

5
by
Renovator Ryan
from
The best fan I have ever owned.
Great fan. This is our second fan like this. Both were easy to install. First one had a down rod and the second was flush mounted. But ever easy to install. The options on the fan are great too. The app to control the fans is great. I have already recommended this style of fan to friends, family and clients. Highly recommend
Date published: 2021-06-26
Rated

5

out of

5
by
Danny
from
i6 Just love the fan
Love the fan, needed a larger fan to cool my porch, this fit the bill, was easy to install, took about 2 hours, and totally enjoy sitting on the porch now with a cool breeze. Like the remote control and the speed settings, also works with Alexa which was an added feature I didn't realize until I set up the fan.
Date published: 2021-08-27
Rated

5

out of

5
by
Jon D.
from
100% satisfied with all of my BAF's.
The fan is everything they say it is. Moves tons of air. No motor hum or noise. Stable with no wobble. When you install the fan make sure your airfoils are inserted all the way. Do not lock them down till you have all of the airfoils inserted. If you have any sort of wobble, stop the fan and reseat your airfoils. I have installed three i6 fans. The Alexa integration works well. When traveling home from a trip, I log in to my thermostat to lower the temperature but also turn on my fans to cool the house faster.
Date published: 2021-08-20
Rated

4

out of

5
by
Anonymous
from
I6 fan
Over all we love our fan. But with it being apart of the technology industry we do have connectivity issues every so often. With having to reboot the system to connect to our phone app or remote. Also when turning the fan one it will hesitate sometimes
Date published: 2021-08-31
Rated

5

out of

5
by
Fred J
from
i6 in 20' x 40' game room
20' x 40' game room. Called BigAss and had them recommend fans - 2, i6. They move a TON of air from a 14' ceiling - everyone comments and asks what kind of fans they are. They are expensive, but they do the job better - worth it.
Date published: 2021-08-20
Rated

4

out of

5
by
Nrod
from
Great fan, but difficult to install properly
We love the fan now that it is up. Looks great & is super quiet. But, it was difficult to install. The biggest challenge was to get the blades balanced. We needed tech support to get it done. Thankfully, they were very good.
Date published: 2021-08-20
Rated

5

out of

5
by
Shipboard
from
I 6 fan
Only issue is you did not include the mounting hardware for the safety cable. I had to zip tie it. I have tried to call your company numerous time but you cannot get through no matter what time or what 800 number.
Date published: 2021-12-13
Rated

5

out of

5
by
Anonymous
from
Worth the money
The I6 looks substantial and performs beautifully. Moves the air well and is near silent. I have now owned one for a few months and decided to order another. Best fan I have seen or experienced
Date published: 2020-09-11
Rated

4

out of

5
by
Anonymous
from
great customer service
Great customer service and a great product. One of the blades was slightly damaged, under the protective packaging. ?? I repaired it with black marker etc. It looks alright but a bit of a bummer.
Date published: 2020-10-20
Rated

5

out of

5
by
Anonymous
from
Quiet, balanced, and great airflow.
Superb airflow and very quiet even on its fastest setting. Each blade comes labeled for the exact slot on the base where it should be installed, so the fan is very well balanced when operating.
Date published: 2020-10-07
Rated

3

out of

5
by
Anonymous
from
So close
If using outside in the south during the summer. You'll need a bigger fan than this. It's lacking the power of its name. Other than that it looks good and has great features with that app.
Date published: 2020-10-24
Rated

5

out of

5
by
JGwynn
from
Great Fan
Great fan! Quiet and moves lots of air. The smart features make it useful and easy for daily living without thought or effort. Our fan is synced with our thermostat and it works perfect.
Date published: 2021-08-20
Rated

5

out of

5
by
Anonymous
from
i6 Big Ass Fan
Love'em! I installed 2 i6-60" Outdoor fans in my 20x18' Outdoor kitchen. I could NOT be more pleased with the results. The Bluetooth features makes these fans all the more amazing
Date published: 2020-09-30
Rated

5

out of

5
by
Anonymous
from
Great bar fan in hot summers!
Love this fan for the outdoor bar. Only improvement it needs is to have a sleep timer (90 minutes and then auto off, etc). I love the breeze setting and the light is amazing!
Date published: 2020-09-12
Rated

5

out of

5
by
The Smith's in Wilmington
from
Cool and Comforable!
What an amazing fan! We sit on our porch in 95 degree heat and it keeps the entire space cool and comfortable. We can't imagine our outdoor living space without it!!
Date published: 2021-08-20
Rated

1

out of

5
by
Anonymous
from
One Star - Do Not Buy Before Reading
Over priced ceiling fan that does not produce any more airflow than something that you could buy for a fraction of the cost at Home Depot. It looks really nice and is very quiet. I am disappointed with my purchase overall.
Date published: 2020-08-05
Rated

5

out of

5
by
Mark P
from
Best customer service!!
Great fan and great customer service. Will be buying more. Patiently waiting for the after season sale. Love your product and quality. Much love from California!!!
Date published: 2021-08-29
Rated

5

out of

5
by
Anonymous
from
Love this fan.
Fan is very expensive, but it was designed/built using superb engineering, using very good materials. Also, it was the easiest fan installation I ever performed.
Date published: 2020-07-29
Rated

5

out of

5
by
Randy M
from
I6 fan, 84" diameter handles 36 x 40 building.
84" I6 fan, with 36" down rod, mounted in 36 x 40 building, from I beam at 18 feet. This one fan provides a nice breeze through out the building. Very quiet.
Date published: 2021-08-27
Rated

1

out of

5
by
Kasey
from
Slow speed
I have 3 i6 fans and this is the largest one I own and I feel like it moves the least amount of air, it's like the blades don't spin as fast as my other 2
Date published: 2021-08-20
More Information
Display Name
i6 Black
SKU
i6 Black
Lead Time
Ships within 10 Business Days
Environment
Indoor or covered outdoor use
Remote control
Included
Ceiling Types
Flat, Sloped
Your Ceiling Height
8'+
Room Size
60'' fan covers 20 ft x 20 ft
72'' fan covers 25 ft x 25 ft
84'' fan covers 30 ft x 30 ft
Technical Specifications
i6 Tech Specs
Warranty
i6 Warranty
Installation Guide
i6 Install Guide
Need setup help?
i6 Tech Support